---
Want To Explore More Possibilities?
Do you want to be able to study, work, travel, and live wherever you want?
The teacher did it, so can you!
Or Are You A Well-established Parent Who Wants Your Children To Be Multilingual?
How about immersing them in a multilingual and multicultural environment
so they could feel more at ease in the global competition?
It's time for the dreamers to jump out of books and make real-life international connections!
Alice (Xiao Ai)'s original multilingual Chinese and English cultural courses
allow you to connect with 37% of the world's elite population
Together we'll go beyond textbooks,
share life experiences, and turn those pages of text into cultural activities!
So you can get ready to study, work, and experience life wherever you want!
Imagine a friend invites you to travel around the world and she'll help you learn the local language and culture,
maybe even guide you in your studies, career, and life. That's right!
Our outstanding students will be invited to go on a trip to a foreign country where the target language is used.
The coach will organize flight tickets, homestay, outings, and further training.
For example, traveling to Ireland with the coach, taking a vacation on the coast of Taiwan,
participating in a local language camp, visiting the Forbidden City and the Great Wall in China…
Summer Camp
Cultural Tour
Business Trip
---
Success Stories
The first student in Spain was a young man who was about to graduate from graduate school.
I assisted him to pass the English B1/B2 exam and discussed how to apply for jobs and prepare a resume.
Before packing to move to Dublin, he found a job in the local government in Pamplona.
Another woman who studied Chinese with me was a 60-year-old woman.
We exchanged countless cultural stories to improve her speaking skill.
A year later, she passed the HSK4 exam.
---
Welcome To My Unconventional Language Class
The purpose of my course is to help students deal with different real-life situations.
Not limited to just one textbook
Instead, we make our own materials.
We make real-world connections by having natural conversations.
The teacher gives her personal example for you to follow.
Like that, we keep everything in the class relevant and personal.
All questions are encouraged
No such thing as stupid questions.
If there is a question that the teacher can't answer right away,
let's find out together!
Sometimes no homework
Instead of doing repetitive homework,
raising questions and conducting your own research
may increase your interest and internalization.
No exams!
Because every time you try to express yourself
in a new language is a real test.
Mistakes are celebrated
We applause when the message gets sent across.
Job done for the effective communication!
Subsequently, we can always work on the efficiency
with precise grammar and richer vocabulary.
A language is a form of art
Real-life is not about perfection and language is a form of art.
Through art, we should be able to express ourselves any way we want.
---
---
Have you ever had the following types of teachers?
Uninteresting teachers
The whole lesson is just copying the textbook, writing it, reading it, and "Repeat after me".
Indifferent teachers
They hate coming to teach the class and always look at the time. When the class time is up, they would be the first one to walk out. They make you feel that they do not care about your progress and you are on your own.
Incapable teachers
They always make things sound so complicated. Therefore you couldn't understand yet got the impression that they seem to know a lot. As matter of fact, they might be really knowledgeable but they surely don't know how to teach. This type of teacher would avoid questions, provide vague explanations, or even give you wrong answers.
Native-speaking teachers
The pronunciation sounds great because it is their mother tongue. But they did not go through the same learning process. They might not even speak any foreign language. Inevitably, they can only rely on intuition. That's why sometimes they cannot explain why things should be the way they are based on mere intuition.
Teachers with only teaching experience
Graduated from teaching programs and only have been teaching. With limited international experience they might have rigid teaching methods since that's the only way they know.
---
Have you ever encountered this type of language books?
Some language books are really boring. They are full of lists of vocabulary and grammar. Sometimes, you find some strange words. And you think to yourself "Is it really necessary to learn this word? Will I ever use that?"
Or maybe you are doing all these exercises but you doubt that you would be able to remember and use them at the right time. So the typical result would be that you forget what you learned and hate the fact that you couldn't do a better job.
---
This is not entirely your fault.
Many textbooks are written by professors. It is not designed for foreign students to have an effective learning experience. It is just a summary of knowledge from a native speaker's perspective. For example, colors and animals are not used every day but they are often taught in the first few chapters. You would learn to describe people's appearance by the color of skin, eye, hair, and their figures. But it's not even polite to say those things in front of people.
Examples from the book might not help you conduct daily conversations easily. You might get frustrated trying to understand what people are saying and only realize later it's different from the book. In fact, you just want to feel that you're a part of the group by applying cordial language.
Why You Should Learn From Alice
Five-star reviews
Expand horizons and worldview
Develop cultural awareness
Learn while having fun
What My Students Are Saying
AUREA M.
Una clase entretenida a la par que interesante. Es muy dinámica y cercana.
JESUS C.
Alice es una excelente profesora y consigue que , un idioma tan complicado como es el chino, sea agradable y divertido de aprender para los niños. Animo a todos a invertir en este idioma por las posibilidades futuras. Y Alice , es perfecto!
SUSANA F.
Estamos encantados con Alicia por su profesionalidad y manera tan amena de impartir las clases. ¡Y siempre con una sonrisa! Recomendable 100%
---
给有梦想的人一个跳出书本
與真实世界建立連結的机会
Make Real World Connections!
你…想探索更多可能性吗?
想出国留学、在国外工作、在国外生活或环游世界?
你甚至不必担心钱,只要你有技能,一定可以找到方法!
老师做到了,你一定也可以!

你是事业有成的爸妈,想给孩子最好的?
可以让他们在多元语言文化环境中成长,
更加从容应对全球化的竞争。
---
加入我的非凡語言课程

我的课程宗旨是 帮助学生适应现实生活中不同的状况
不受限於任何一本教科书
我们结合多本教科书制作自己的材料
我们通过真实且自然的对话来建立与现实世界的连接,进行情感交流
老师造实例句子,学生跟着做,这样就能越来越认识彼此
课程所有内容都是有实用目的性且个人化的
我们鼓励发问
没有所谓愚蠢的问题
如果有老师不能回答的问题,我们可以一起找答案!
我们相信当学生自己产生疑问,而去寻找答案的话,就能加速内化
有时,没有作业
发问、自己上网查、之后一起讨论,来代替重复性高的无聊作业
没有考试
因为他们每次尝试表达自己,都是一个真实的考验
我们庆祝失败
当对方了解你想说什么,我们就为你鼓掌,因为你做到了有效沟通!
之后总能再练习用更精确的语法,和更丰富的词汇,来提高沟通效率
语言是一种艺术
现实生活与完美无关,只要能用想要的方式来表达自己,就是艺术的呈现!
---
你在学语言这条路上,是不是遇过这几种老师?
无趣的教学
整堂课就只有抄课本,照课本念,念完换你念,好像没比自己在家学好。
冷漠的老师
好像讨厌来教课,上课一直看时间,下课时,走得比谁都还快,学生只能靠自己。
能力不足的老师
总喜欢把话说得很复杂,让人觉得懂很多,有高高在上的感觉。
也许真的知识淵博,但就是不会教。
这种老师一般会回避你的发问,给你一些抽象、模糊甚至是错误的答案。
母语人士的教学
因为是自己的母语,他们的发音很好听,但没有像你一样的学习过程,
也许也没有学其他外语的经验,
一切只能靠直觉,解釋不出个所以然。
只有教学经验的老师
念教育相关科系毕业,其他社会或国际经验有限,教学方法僵化。
---
你是不是有以下的经验?
觉得语言教科书好无聊,全是单字表和文法规则,还有些很生涩的字,感觉用不到…
之后记不起来,又恨自己学不好 …
又或者你很认真地背誦做练习,可是担心要用的时候记不得,害怕出去闹笑话。

这真的不完全是你的错
很多教科书都是教授写的,并不是为了外国学生的有效学习而设计,
只是以一个母语者的角度把知识归纳呈现,和实际生活有一定的出入,
像颜色和动物根本就不是每天用的到的,往往在前几章节就会教。
书上也会教用不同皮肤、头发、眼睛的颜色或身材来描述人们的外表,
但是在人们面前说那些话根本就不礼貌,很多书上的对话其实很不自然。
那些书并不能帮助你轻松地进行日常对话,甚至可能让你感到沮丧,
因为你学了还是不能理解人们在说什么,而人们也觉得你说的不道地而产生距离感,
这时才忽然意识到原来书上与实际并不相同。
往往我們不太在意自己是不是听起来很专业有学问,
而是想用人们每天的日常用语来拉近距离、建立关系…
如果你也和小爱一样受过学习之苦,也不喜欢以上的几种教学模式,
那么我邀请你和小爱一起来边玩边学
---
爱丽丝(小爱)独创的多语言中英语文化课程,让你和全球37%的菁英人口建立连结
超越多本教科书,融合自身各国经验,将页页的文字转化成文化活动!
让你或你的孩子想在哪念书、工作、体验生活都可以!

想像有个朋友邀请你去世界各地走走,帮助你学习语言了解文化,也协助你在读书、职涯、人生中找方向。除了提供语言文化课程外,优秀学生还会受邀到不同国家进行体验,含机票、安排寄宿家庭、出游与进修课程。例如:和老师一起到爱尔兰游学、到台湾海边渡假并参加汉语夏季营,到中国造访紫禁城与万里长城…语言文化课程
暑期游学
文化之旅
商业用语
出差准备
案例:在西班牙的第一个学生是一位即将从研究所毕业的年轻人,
我協助他通过了英语B1/B2的考试,并讨论如何求职写履历,
去爱尔兰杜柏林找工作,最后在当地政府机关就职。
另一个和我学中文的是一位60岁的妇人,我们谈论各种文化话题,增强口说能力,一年后考过了HSK4。
---
为什么要跟小爱学呢?
Five-star review 五星级评价
Expand horizons and worldview 拓展视野和世界观
Develop cultural awareness 培养對異文化的雅量
Learn while having fun 学习轻松有趣
---
MARIA G.
Alicia二年以来一直是我的中文老师, 多亏了她,我的水平大大提高了,我通過了HSK4的考試。
她以一种非常实用且容易理解的方式教我中文。 帮助我透过讲中文提高了自己的自信,推荐给你!
SERGIO V.
在过去的四个月中,我一直是爱丽丝的学生,我的经验非常好。她的教学比其他老师都好,教学理念严谨,总留下让学生参与的空间。不仅帮助我通过了考试,还让我能够轻松地讲英语。
ALBERTO F.
Alicia是一位令人难以置信的好老师,我从未在这么短的时间内学到这么多的东西,我觉得她的教学方法融会贯通,很棒…
---
Skype线上教学
Language Programs via Skype
Clases particulares de chino e inglés online o presenciales en el vecindario
针对学生需求自制教材,适合12歲以上青少年與成人
Tailor-made language materials suitable for teenagers and adults
Materiales lingüísticos a medida adecuados para adolescentes y adultos
---

课程项目 Available Lessons
英文(日常交流、旅游、考试与留学准备、商业用语与文书)
中文(旅游准备、快速口说能力训练)
---
English program (daily conversation, workplace English)
Chinese program (Chinese for tourists, cultural understanding)
---
Programa inglés (conversación diaria, para el trabajo)
Programa chino (para turistas, hablado y cultura)
---

课程费用 Tuition fee
20 euro/ hour
20 欧元/ 小时
( 台币约 700/ 人民币 160,依汇率调整)
Group lessons possible 小班制1~3人课程
| | | |
| --- | --- | --- |
| Number of Students | Cost/ Person/ Hour | Group Price |
| 1 student | 20 euros | 20 euros |
| 2 students | 17.5 euros | 35 euros |
| 3 students | 15 euros | 45 euros |
---
付款方式 Payment
依照你的需求安排课程,例如: 一周两堂、每堂一小时
第一堂体验课后付款,不满意不用钱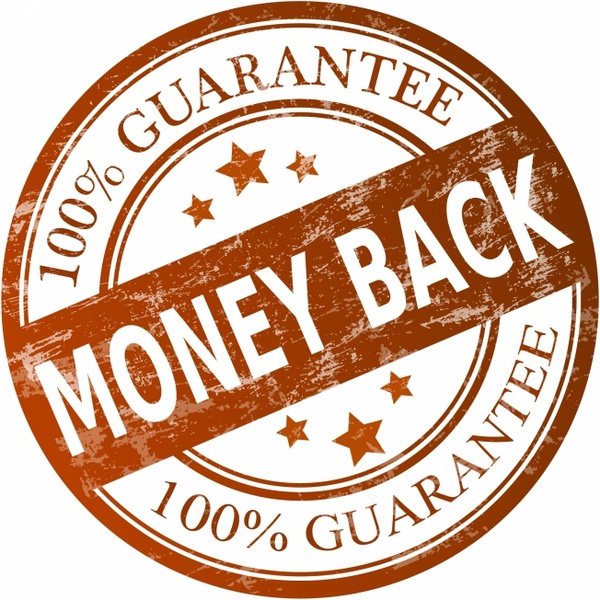 之后选择预付至少1周课,以便小爱安排时间与备课
有需要的话,随时停课,简单有弹性
For example 1 or 1.5 hour per lesson, twice a week
Payment can be made after the first trial lesson.
Prepay a week upfront to confirm the booking of next lesson.
If needed, stop the class at any time.
Easy and flexible!

可选以现金、转帐或PayPal付款
Accept cash, bank transfer and Paypal
---



文章皆為原創,歡迎分享
如需引用或圖片如有侵權,煩請告知


Acapoti © 2021